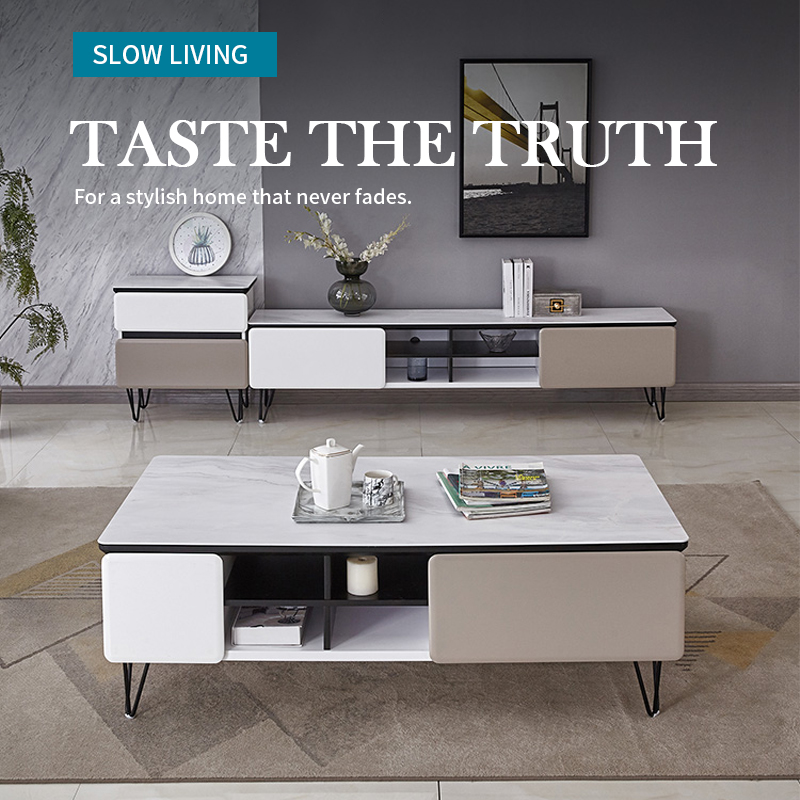 The coffee table is a piece of furniture for placing tea sets, generally divided into square and rectangular types, smaller than the table, and the height is comparable to the armrests of the armchair. Usually, a tea table is sandwiched between two chairs to put cups and plates in the tea set, hence the name coffee table. The coffee table is generally placed in the position of the sofa in the living room, mainly playing the role of placing tea cups, tea utensils, wine glasses, fruits, fruit knives, ashtrays, flowers and other items.
Tv cabinets are mainly used to place tvs. With the improvement of people's living standards, the electrical equipment supporting tv has appeared accordingly, resulting in the development of the use of tv cabinets from single to diversified, no longer a single tv use, but a collection of tv, set-top boxes, dvds, audio equipment, discs and other products storage and placement. It is more about the purpose of the display.
The solid wood dining table is more versatile, from the refreshing simple style, simple modern style, romantic mediterranean style, noble european style, simple chinese style. There are many kinds of wood for solid wood dining tables, and the common woods in the home building materials market are rubberwood, oak, ash, pine, ash, black walnut, etc., and the hardness, characteristics and price of each wood are different.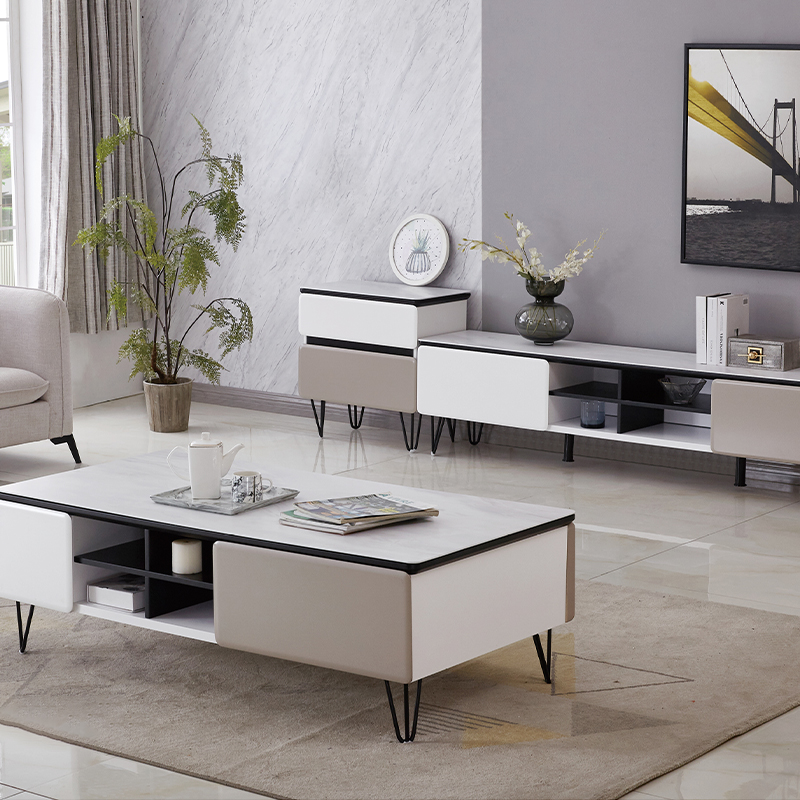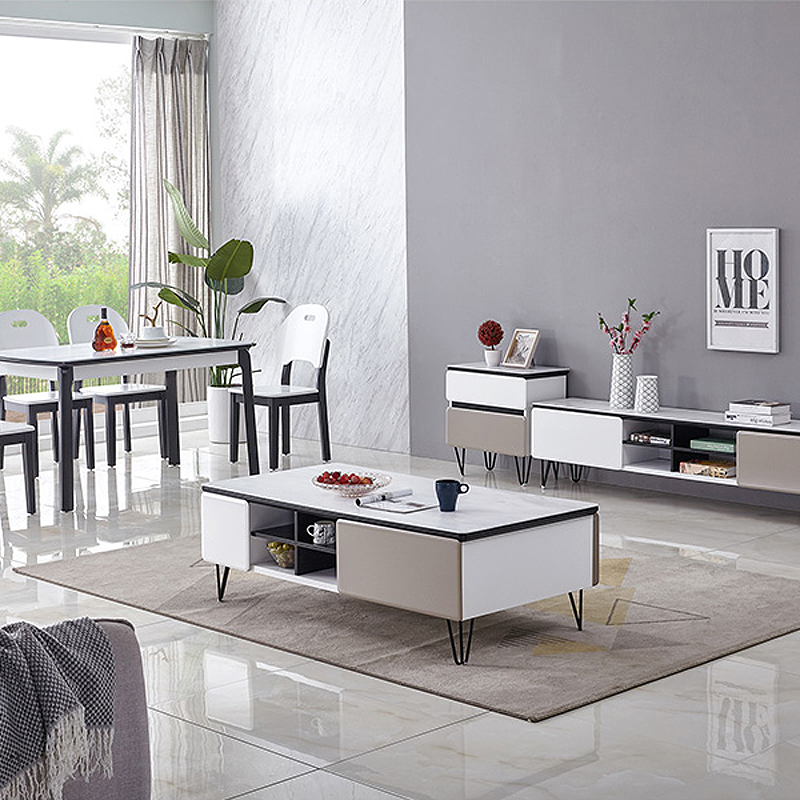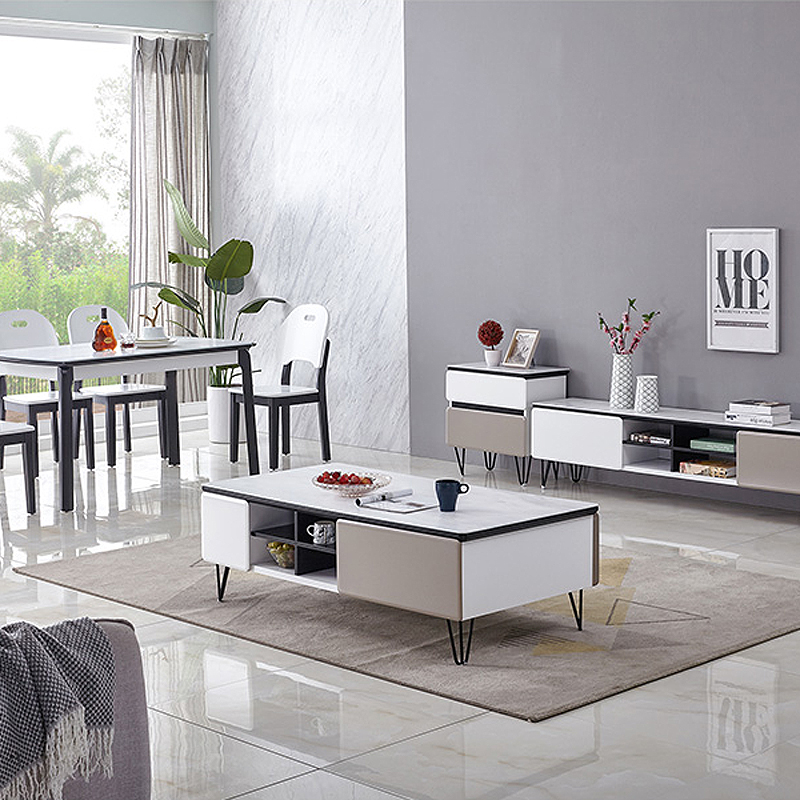 Characteristics:
1. Solid surface material, no porosity, non-permeable;
2. Absolutely environmentally friendly, non-toxic, non-radiation, is a countertop that can be in direct contact with food;
3. Strong resistance to water, oil, stains, bacteria, easy to clean;
4. Warm feeling, cold and heat resistance, impact resistance, strong and durable, no deformation;
5. Good flexibility, strong plasticity, can be heated and bent and formed, and can better meet the creative concepts of customers;
6. Each color is equipped with the same color glue, the board can be spliced seamlessly, strong workability (can be processed with woodworking tools, can use mixed construction methods, easy to polish various lace), good repairability (defects and depressions can be repaired, and can be reformed when the construction is poor);
7. The product color is colorful, there are clean color, linen, transparent particles and other series with as you like, can meet a variety of different design requirements, let you free imagination.
Tv cabinet:
1. Solid wood tv cabinet refers to furniture made of natural wood, and the texture of wood can generally be seen on the surface of the furniture.
2. Its advantage lies in the use of some relatively natural wood.
3. The appearance is more natural, and it is strong and durable, green and environmentally friendly.
4. Generally speaking, the solid wood tea table with qualified production process does not contain artificial additives and has no hidden danger of pollution.
Table set:
1) the solid wood dining table is selected from natural wood raw materials, which is healthy, environmentally friendly and safe, and has no harm to the human body.
2) compared with other materials, the solid wood dining table has obvious natural stripes, which has a strong decorative effect and enhances the aesthetics of the entire space.
3) the solid wood ground is hard, and it can be easily used for ten or twenty years under normal use and good protection measures.
4) solid wood comes with warm winter and cool summer, and it will not be too cool in winter.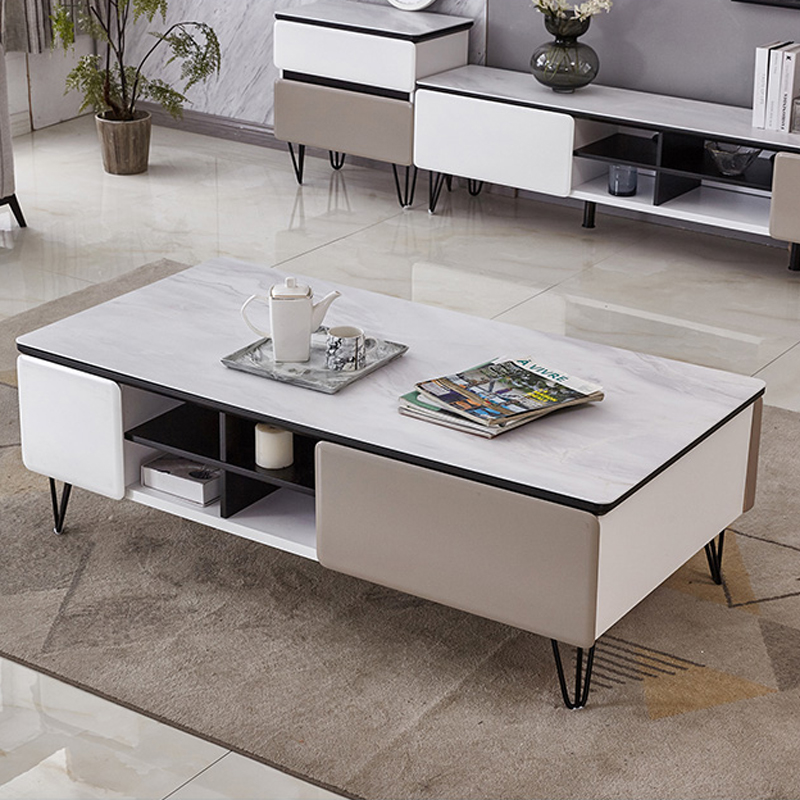 Chengdu every cube furniture co., ltd is a research and developmentdesign, prod fuction, sales and service in one of the professional living room funiture manufacturing enterprises. Specializing in the production of high-grade living room series products.
Company is located in chengdu chongzhou sheep horse furniture industrial park, adjac tent to all friends, apple and other well-known enterprises, covers an area of 40 acres, has a modern standard production workshop and tidy and beautiful office park. Company brings together a large number of outstanding management personnel and professional design team and production and technical personnel,and the introduction of advanc ted production technology and equipment,using advanced production technology and design philosophy, to choose green environmental protection material to produce a reg istered trademark of the brand of ""cubic"" products,adhering to the simple and not simple principle,fully embodies the humanistic philosophy of ""to live a little more beauty, give the family a little more love"", interpretation of the new trend of moden home living room culture. Products focus on practical,artistic integration,followed by fashion trends, popu lar throughout the country, by the majority of consumershigh praise and praise.
Companies adhere to the ""quality of life, service for the fundamental"" purpose. Looking to the future,the united states in the product design,development,continuous innovation ,to provide consumers with more modern home products. At the same time,we will b e the spirit of conscienticus, meticulous professionalism and better service,better quality, faster and look forward to with you to join hands in creating a more brilliant future.
Qiu feng
912872224@qq.com
Disclaimer: This article is reproduced from other media. The purpose of reprinting is to convey more information. It does not mean that this website agrees with its views and is responsible for its authenticity, and does not bear any legal responsibility. All resources on this site are collected on the Internet. The purpose of sharing is for everyone's learning and reference only. If there is copyright or intellectual property infringement, please leave us a message.